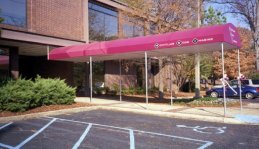 Montclair Road Imaging is located on Montclair Road, near the heart of Birmingham and the suburb of Mountain Brook.
They guarantee a 24 hour turnaround on reports and films. At some locations, electronic distribution of images is available.
All of the radiologists and staff with the Southeastern Imaging Group are dedicated to the patient. They take the time to explain the tests and procedures performed and to be sure each patient is as comfortable as possible.
high-field MRI units with
Wide Open Architecture GE Signa
MRA
Diffusion imaging
MRV
State of the art spiral CT scanners
Positron Emission Tomography (P.E.T.)

Full-time, on-site radiologists,
including specialists in neuroradiology,
musculoskeletal radiology,
and body imaging radiology
High-field MRIs with wide openings
Saturday and evening hours
Same-day appointments
Fully registered, experienced
technologists
Guaranteed 24-hour turnaround
on films and reports
Ease of scheduling, including fax scheduling
upon request by physician's office
Global billing
Free, convenient parking at the door

They ensure that patients spend a minimal amount of time
on the table; sometimes as little as 70 seconds!
Ultrasounds are performed by a fully registered technologist.
Both routine as well as vascular studies, including Doppler,
are routinely performed.